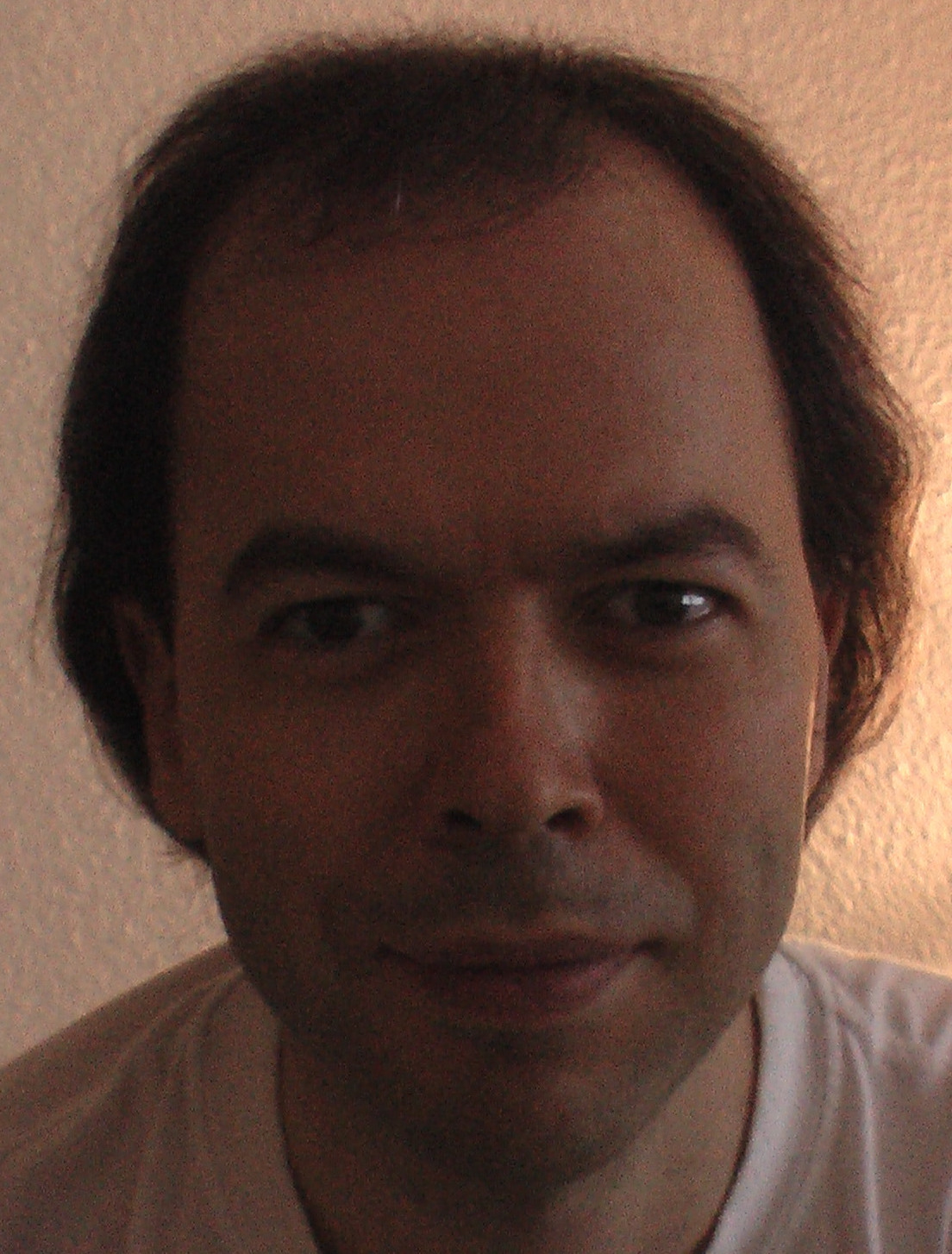 Biography
I was born in 1970, of French parents. As an engineer, my father traveled throughout the world on various assignments, taking our family with him. This gave me early exposure to various cultures and languages--especially English, which I learned as a child while I was raised among Americans in Saudi Arabia for 8 years.
I have always known what I wanted to do in my life. There was never any doubt in my mind: I would be a writer. At first focusing on novels (which I would never finish) then on short stories (easier to complete) I finally started writing poetry (very briefly) and song lyrics in 1986.
In 1989, I began publishing short fictions, which were quickly followed by numerous articles, reviews, features and such, leading me into a freelance writing career while pursuing my studies in film, then literature and finally journalism.
My writing is usually focused on Science-Fiction and entertainment (music, movies, TV...)
In 1995, I published my first non-fiction book, about the life and career of TV producer Aaron Spelling.
A year later, I created the Icarus Encyclopedia of Science Fiction, which went on to become nooSFere, the leading French SF online database.
I also have edited two fanzines (Scen'ART and Tempus Fugit), released two CD's (as lyricist) and maintain mvdbase.com (the music video database) since 1998.
Aside from SF and fantasy, I'm a big fan of progressive rock, TV shows and movies.
Online references: